Often the least expensive way to get from outside ground level to the house floor level is by installing a wheelchair or walking ramp. We install ramps made of wood, aluminum and create earthen landscaped options.
We can advise you on the best type of ramp to suit your needs and budget. We can also remove any thresholds, install "miniramps", providing obstacle free movement throughout your home. Call us to schedule your free in-home assessment,
Our wood and landscape ramps are designed in-house and are usually constructed on site. We can design and build one for your needs, interior or exterior.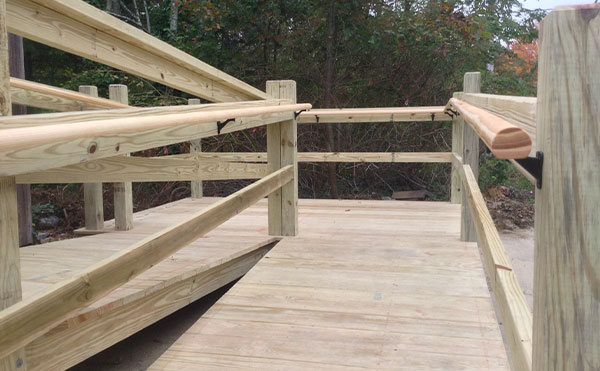 Our aluminum ramps are manufactured by American Access. Options include: solid aluminum, aluminum mesh and different colors. Please visit American Access to see all of the different models.